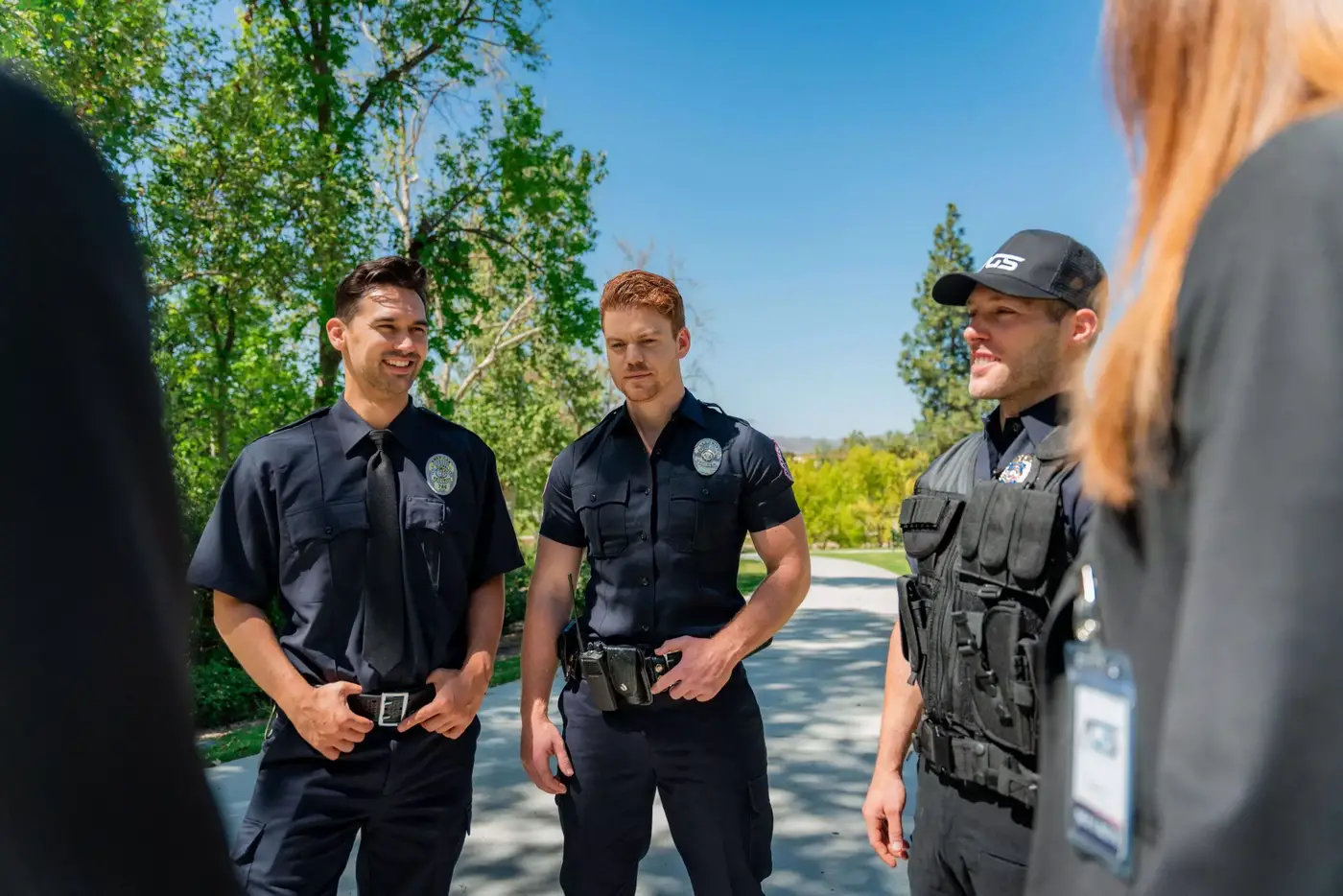 ABOUT AMERICAN GLOBAL SECURITY
American Global Security aims to place the bar high for personal protection solutions in California by using advanced methods, acquiring the greatest of expectations for our personnel, and supporting our own guards with hands-on management and training. Our business is led by professionals in the field of security who are devoted to helping personal homeowners and enterprises alike in securing their property and assets. In order to fit the needs of our diverse customers we custom design a security plan for each location and support open communication among our customers along with management team.
PROVIDING TRUSTWORTHY, RELIABLE, EXPERT HONEST SERVICE FOR OVER 20 YEARS ALL OVER CALIFORNIA
Our security team consists of trustworthy, responsible Security Officers. All Security officers and Supervisors at American Global Security are qualified and pass all requirements of the State of California. Our officers also meet the standards set by the Bureau of Security and Investigative Services.
Our private security guard services are available to many commercial and residential industries, that include Constructions Sites, Hotels, Business Complex, Gated Communities, Apartment and Condos, Banks and Financial Institutions, Universities and Schools, Retail Shopping Centers, Car Dealers, Special Events, High Rise Buildings, and much more.
OUR
HISTORY
We analyze each post on a quarterly basis to ensure that we meet the needs of each client. If our process and procedures need to be modified, we will make the alterations while also making sure that our security guard is trained on updated procedures.
We monitor our security officers 24 hours a day and our clients can reach us at any time
– 24 hours a day, 7 days a week.
Our Security Services span throughout Southern California.
Our services operate by our corporate office in Los Angeles County.
OUR
VALUES
American Global Security core values are: Integrity, Vigilance and Helpfulness. Our hard work delivers what we promise by maintaining solid communication with our security guards, management and clients. We train our guards to be alert, professional, aware, and be prepared to handle conflicts. We value your business and will never take your business for granted.