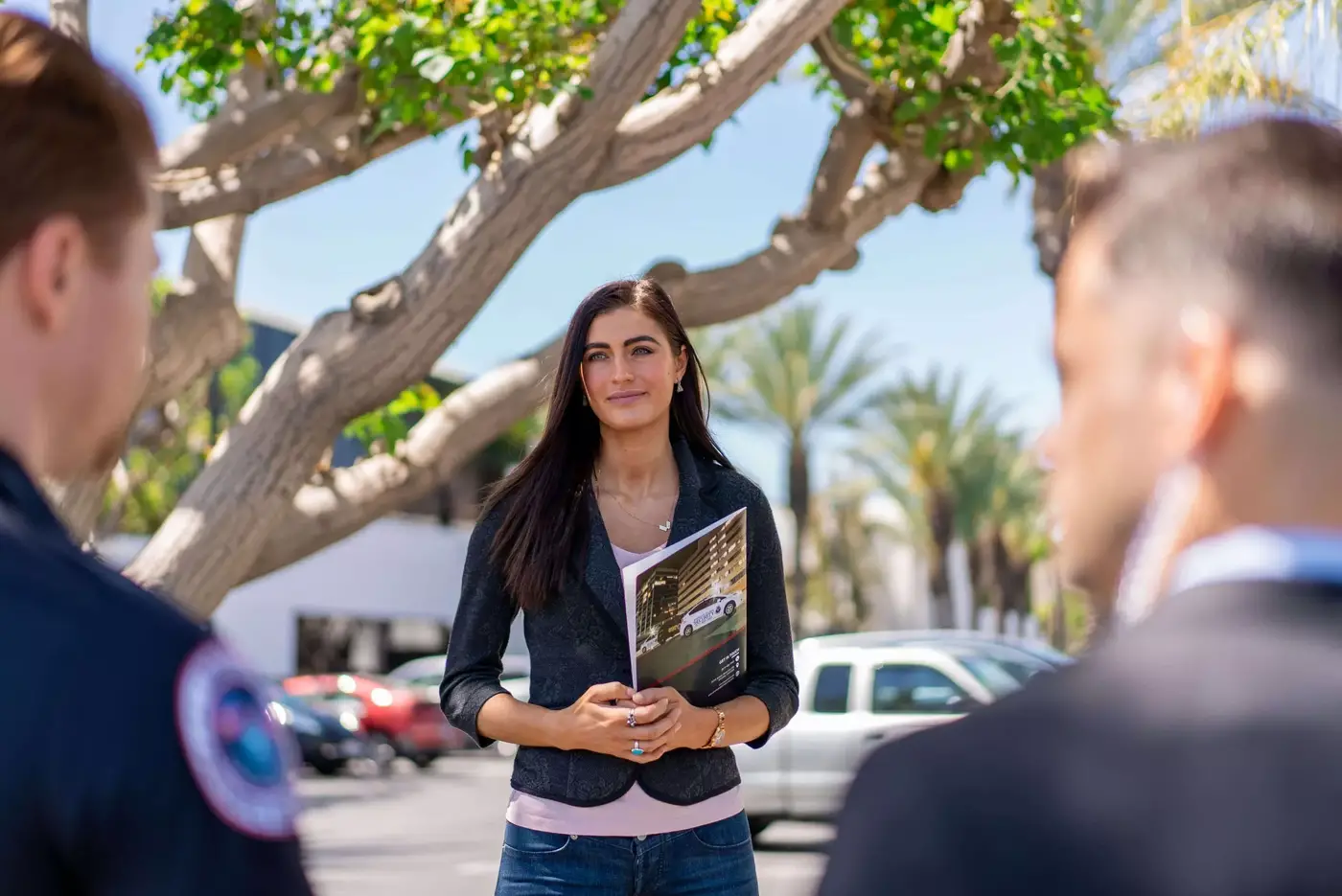 INDUSTRIES

FULLY TRAINED, CERTIFIED, LICENSED SECURITY GUARDS
WHO WE SERVE
"Customize a security plan that is personalized to cover all of your needs"
American Global Security provides 24/7, top of the line security services to a wide range of industries. Our full range of services to select from, our security guards are fully equipped and trained specially for each and every industry for best security solution.
We offer a custom security plan that is personalized to cover all of your needs. Please do not hesitate to call for a personalized quote at 877-482-7343.
READY TO START SECURITY SERVICES?
Learn which types of security services match your business.
CALL 877-482-7343 TO SPEAK TO A
SECURITY SPECIALIST
Without a doubt, the finest defense firm you can partner with! Extremely nice. Various. To the stage. They take care of business while being compassionate. Often, excellent coordination. There aren't enough positive things to say about this business. Avoid looking for someone to recruit if you're undecided. They're the ones!
Maria Marlin
Retired Govt Officer, ON, Canada

American Global Security comes highly recommended; they are competent, attentive, and welcoming. I needed a guard the next day and contacted them at the last minute. When I talked with Simon, he was very informed about their services and extremely helpful. The guard was always punctual and polite. Due to last-minute changes we had to make, American Global Security accommodated all of our changes without hesitation. I will certainly use them again in the future and recommend them to others. 5 OUT OF 5!!!!!
Maria Marlin
Retired Govt Officer, ON, Canada

We recently used American Global Security at one of our facilities. They were able to respond quickly with a professional guard that met all of our expectations. They provide superb security services to our company in the past couple of weeks. They have delivered service and quality to our company that has allowed our business to operate more efficiently due to less security risk. I am really thankful to American Global Security for giving everything they got to ensure that our facility is properly secured. I would definitely recommend them!
Maria Marlin
Retired Govt Officer, ON, Canada