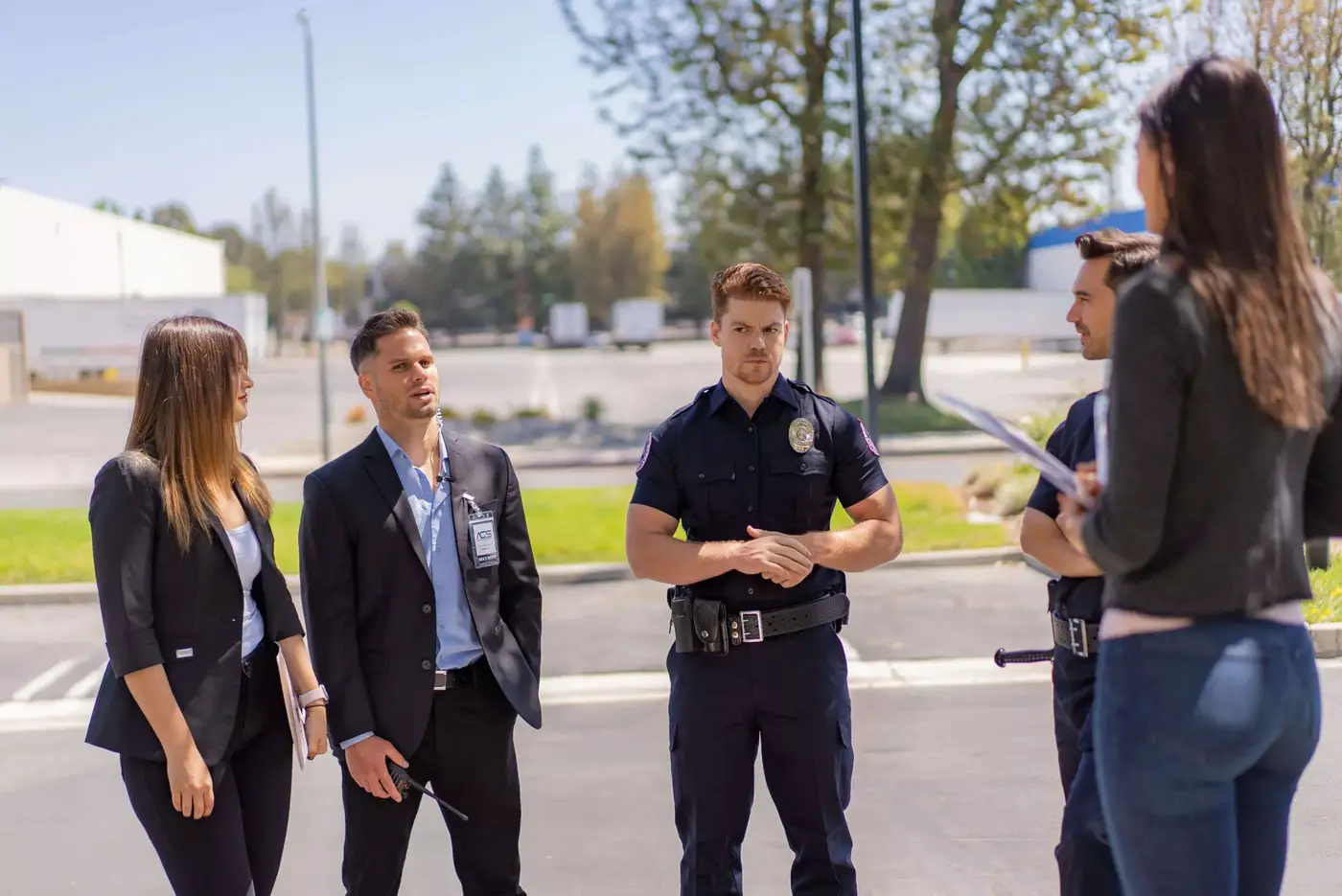 SECURITY GUARD TRAINING

AMERICAN GLOBAL SECURITY HAS A STRICT RIGOROUS HIRING PROCESS
AND WILL PROVIDE TRAINING TO ALL HIRED SECURITY OFFICERS.
SECURITY GUARD TRAINING LOS ANGELES

OUR PROCESS
American Global Security has many decades of combined operation management, experience, and professional security guard training. We are proficient in designing, implementing, and executing a professional security solution that fits your needs. We dedicate ourselves to providing excellent service through both security officers and management throughout our relationship with you. Our clients receive thorough security measures and friendly customer service while providing competing rates. The feedback and reviews that we have earned express the hard work we perform at American Global Security.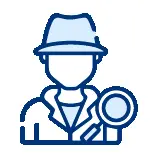 SELECTION PROCESS
Each guard hired by American Global Security, will possess state permits and will carry these with him/her during duty. The Department of Consumer Affairs issues the licenses and includes: Guard Registration, Weapons – Fire Arms, Baton, Teargas, CPR and First Aid. Our president understands your needs and will always conduct an initial interview process before the final hire of a security officer. The applicant typically is assessed on whether he meets general standards of our company, undergoes verification of their past employment and then secondary interviews held with management who makes the final decisions.

DIVERSE STAFF
American Global Security believes in the importance of staffing. We maintain professionally trained and disciplined officers on our staff. We assure you that we have the capacity of providing professional security staff to meet your requirements. We are proud to employ a large staff of professionally trained security personnel(male, female, bilingual, etc.) and several have been with our organization for several years. We have a low turnover rate, and we treasure our officer's dedications, teamwork, and loyalty to our clients. American Global Security regards sexual harassment as a very serious matter and is not tolerated within our company. Our employees are mandated to have completed sensitivity training regarding sexual harassment immediately after they are hired and during their employment with us.

ON THE JOB TRAINING
Our security officer benefits from the world-class training received in our office and through placement on the job site. Each officer is provided with the opportunity to solve problems on the job, while under the guidance of their supervisor. This allows the officer to gain self-confidence, practice, and a better sense of their duties at their post. The officer selected for the post is trained by our field supervisors on the job to ensure that they become accustomed with each task and specifications of the post. We also establish paperwork that is unique to the post to appropriately document activities and issues occurring at a particular post.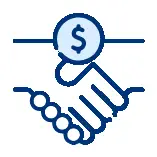 TOTAL QUALITY MANAGEMENT
The management, administration, operations, and customary procedures comply with legal requirements. Many of our licensed security officers have been employed with us for many years, and we have a lower turnover rate. We believe in treating our employees fairly and have built a strong sense of work ethic, dedication, and sincerity within our organization. We are available for your call at any time to ensure your account runs smoothly. We acknowledge that communication is the core of an excellent client relationship. All supervisors are professionally trained and licensed with BSIS. Each post will have a delegated Post Commander, and they administer tasks to ensure our officers are performing and the highest satisfaction levels. Field Supervisors oversee each location and assure Security Officers are in proper attire, attentive, and have awareness of procedures at the specific post.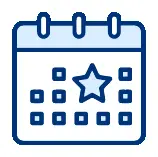 SCHEDULING
We conduct meetings with our security officers to review processes, methods, and techniques to ensure the latest knowledge. We understand that regular contact with our security officer results in the best service to you. We schedule each job carefully and always have a master plan in place. Each officer is selected according to the master plan and assures that coverage of all contracted hours are met. We make efforts to minimize unplanned overtime, double scheduling, and prevent our officers from being overworked. Our security officers are designated to posts close to their residence to ensure they arrive at your premises promptly. Our schedulers conduct checks to ensure that all security guards have arrived at their post at designated start time. If a security officer does not check in on time, a replacement can immediately be dispatched. In circumstances of an officer who is waiting for relief, he/she is required to notify the field supervisor and continue to stay until relieved. If the security officer on duty experiences an illness or accident, a replacement guard will be immediately scheduled. On-the-job training is provided as necessary to ensure all tasks within the contract are executed. If a short notice were given for the security officer's absence, the supervisor on duty would personally stay at the post until arrangements can be made to release the supervisor.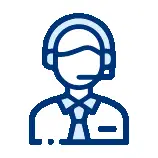 SUPERVISION
The American Global Security team members work 24/7, and we have dispatchers in place to maintain regular wireless communications. We can offer immediate assistance to security officers at their post. Our supervisors in radio-equipped patrol cars arrive at posts on an unscheduled basis to check on officers. Field supervisors evaluate the security officer during which he or she will review the security officer, uniform presentation, performance, alertness, or other specific reports. Supervisors will conduct random visits on your property during off-hours at no extra charge. Due to this process, we can ensure close supervision and maintain communication with our officers for better service to you. Each client is aware of the personal involvement of everyone in the organization to assure deliverance of the genuine quality service. We dedicate ourselves to assess the performance of the security officer appointed to meet your requirements, and this is yours and our best interest.
RIGOROUS SECURITY TRAINING PROGRAM
All Security officers and supervisors at American Global Security are qualified and pass all requirements of the State of California. Our officers also meet the standards set by the Bureau of Security and Investigative Services. The professional training of the security officers consists of the following:

EMERGENCY PREPAREDNESS

IN-DEPT PUBLIC RELATIONS

HARASSMENT PREVENTION

ANTI-TERRORISM TECHNIQUES

EMERGENCY EVACUATION

SURVEILLANCE TECHNIQUES

SURVEILLANCE TECHNIQUES

WORKPLACE SAFETY PROTOCOL

SPECIFIC TRAINING OF VERBAL DE-ESCALATION TECHNIQUES

ACCESS CONTROL

CROWD CONTROL

COMPLETE APPREHENSION AND ARREST PROCEDURES
TRAINING COURSES
We at American Global Security pride ourselves on having extremely well trained, highly educated and motivated officers. We have a large reserve pool which aids in emergency replacement of officers in cases of emergency. Our supervisors are in constant communication with the operations department and the security officers by utilizing the unique and fully digital Telephone and radio controlled Systems
S01
Arrest procedures for security personnel
S02
Pr-24 Baton Certification
S03
Client relation / service attitude
S04
Emergency preparedness: Earthquake, fire & bomb threats
S05
Fire arm permit, state certification course
S06
First Aid & CPR Course
S08
Basic Law for Security Officers
S09
Observation Skills & Reporting
S10
Power to Arrest / Guard Card