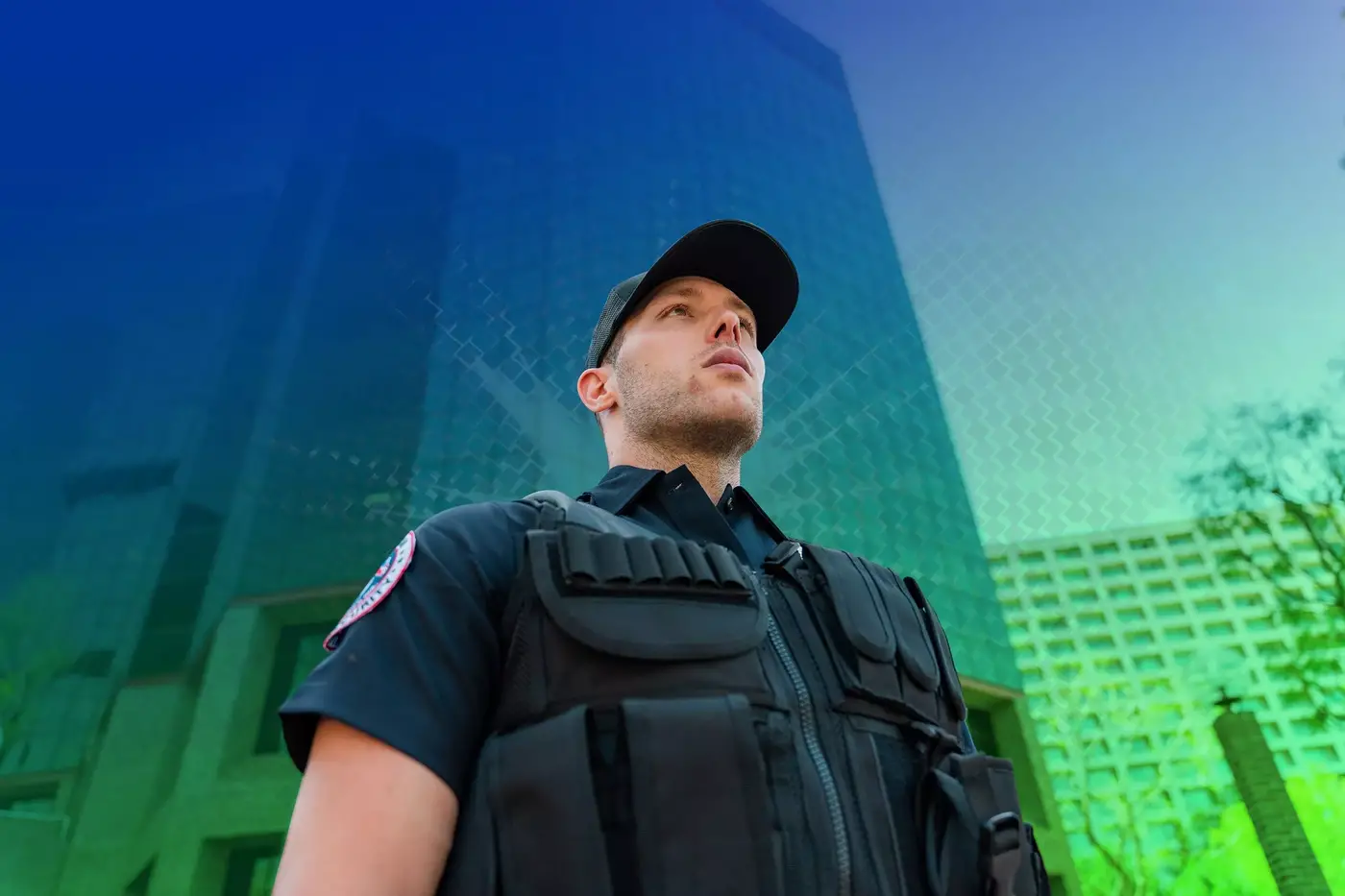 SECURITY GUARD SERVICES BEVERLY HILLS
FULLY INSURED AND STATE LICENSED. ARMED & UNARMED SECURITY GUARD SERVICES
BEVERLY HILLS SECURITY GUARD COMPANY
TRUSTED SECURITY GUARDS BEVERLY HILLS
We cannot overestimate the importance of quality security service, because your life, Property, and assets are at stake. You need the very best because a simple security lapse can lead to loss of property or worse.
We provide security guards beverly hills that offers top-quality security and protection services to our satisfied customers. At American Global Security we offer nothing short of quality service.
We are one of the best privately owned security guards beverly hills that helps residents take care of their security. Our services are exceptional and high-quality, professional. Our beverly hills security company protect individuals, and properties, and cover special events for people living in the area. Our primary objective is to develop strong partnerships with our customers.
Over the years, our clients have relied on us for state-of-the-art protection, and we have continuously exceeded their expectations, thanks to our high-caliber trained staff. We have a benchmark for all members of our team, and that is what keeps us going. From our administrative staff to customer support and field agents, we all understand the importance of quality service and we believe our continued success is dependent on providing high-level security.
We stand out for the professional way we carry out our services.
We don't just stop at protecting our clients against loss of life and property, our beverly hills security company will take extra measures that will keep our clients safe from current and future dangers.
For more information about the services that we offer, reach out to us today.
WHY HIRE A SECURIY GUARD SERVICE IN BEVERLY HILL?
When you hire security guards in Beverly Hills, you'll have access to a range of services that are tailored to your specific security needs. You can choose from a variety of options, such as unarmed security guards or armed guards who have received specialized training for their role. Our unarmed guards are equipped to handle almost any situation and their presence alone can deter criminal activities. With our armed security guards, you can have peace of mind knowing that your building's security is being closely monitored 24/7. Our guards possess all the necessary licenses to carry firearms on duty, ensuring maximum protection and safety for your workplace. This is particularly beneficial for those who want to feel secure while on the job.
One of the most significant advantages of working with American Global Security services is that we collaborate with our clients to ensure your onsite protection and security. Contact Us today.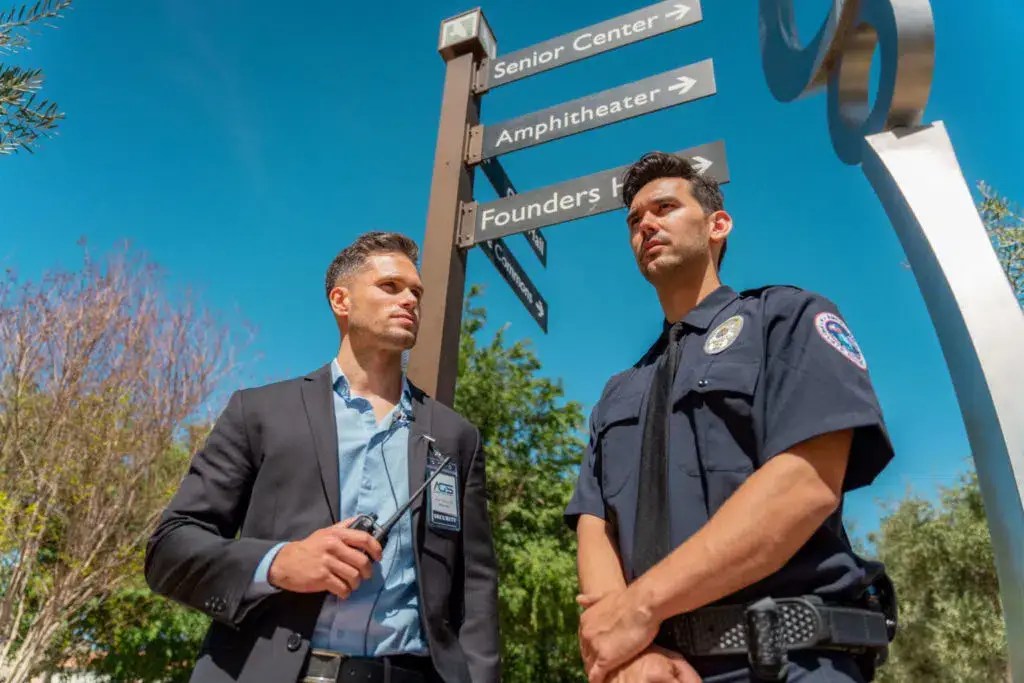 NEARBY TOWNS AND CITIES
We provide private security guard services to many cities and neighborhood in Beverly Hills, California
West Hollywood
Culver City
Santa Monica
Inglewood
Westmont
El Segundo
Hawthorne
West Athens
Huntington Park
Walnut Park
Manhattan Beach
READY TO
START SECURITY SERVICES?
Learn which types of security services match your business.
CALL 877-482-7343 TO SPEAK TO A
SECURITY SPECIALIST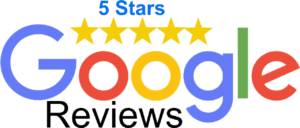 I wish there was 10 stars, i would give them all 10, high quality service with professional guards and management. I was tired of being neglected from my former security company, so i said what hell let me give this one a try and here i am three months later with a big smile on my face, American global goes way beyond for their customers. No matter what the time is they are always reachable and try the 100 percent to solve the problem regards of the situation.
Diana Mirandez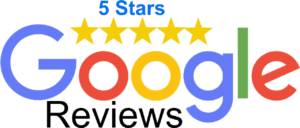 "American Global Security Services gave me so much peace of mind. They were able to secure my office building efficiently and professionally. Once I gave them the call, the Customer care services were so helpful in making sure I ordered the security detail I needed.They were so easy to work with and I would definitely recommend them to others looking to secure their workplaces and Homes as well."
Harshpreet Singh
BENEFITS OF SECURITY GUARD COMPANY BEVERLY HILLS
PROPOSAL WITH COMPETITIVE QUOTE
ARMED SECURITY GUARDS SELECTED & TRAINED
ACCESS TO MANAGEMENT 24-HOURS A DAY
CUSTOMIZED SECURITY SOLUTION
NO OVERTIME CHARGES (EXCEPT MAJOR HOLIDAYS)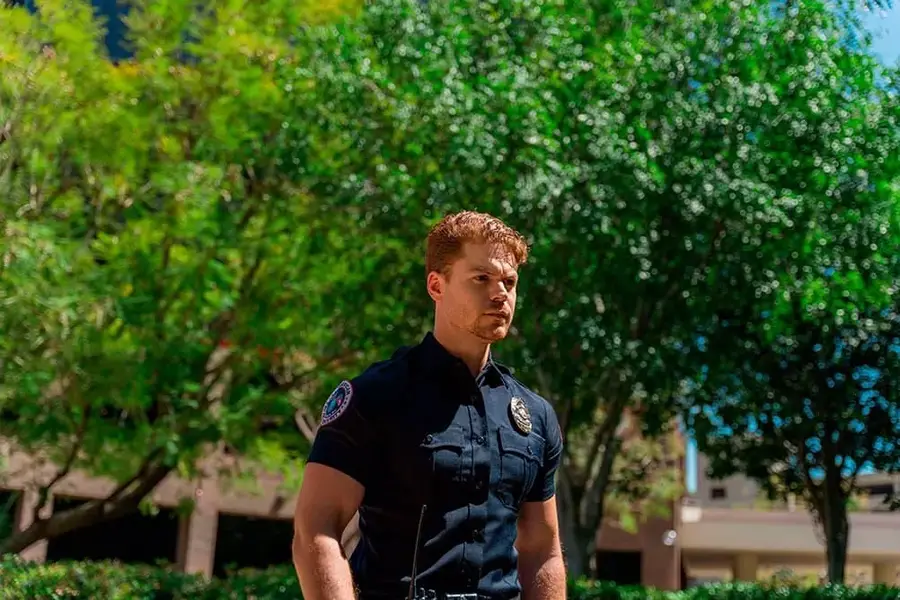 WHY CHOOSE AMERICAN GLOBAL SECURITY IN BEVERLY HILL?
"Call American Global Security at 877-482-7343 a today and protect yourself, your employees, and your loved ones."
Our top-notch security guards are the perfect choice when it comes to safeguarding any location from potential theft or criminal activities, guaranteeing a sense of safety and security for your business or home. With their extensive training, our skilled security officers are well-prepared to handle even the most challenging situations and offer exceptional support and assistance whenever needed.
Experience unparalleled peace of mind with our wide array of top-notch security services. From unarmed guards to armed personnel, mobile patrol units to fire watch solutions, we've got you covered. Our commitment lies in ensuring that every individual feels safe and protected in their space. That's why we offer comprehensive security solutions tailored to address all your unique security concerns. Trust us to safeguard what matters most to you – your safety and peace of mind are our utmost priority. Our reliable team of security guards is available 24/7 throughout the year, so you can contact us anytime you need us. Don't compromise the security of your area – get in touch with us today.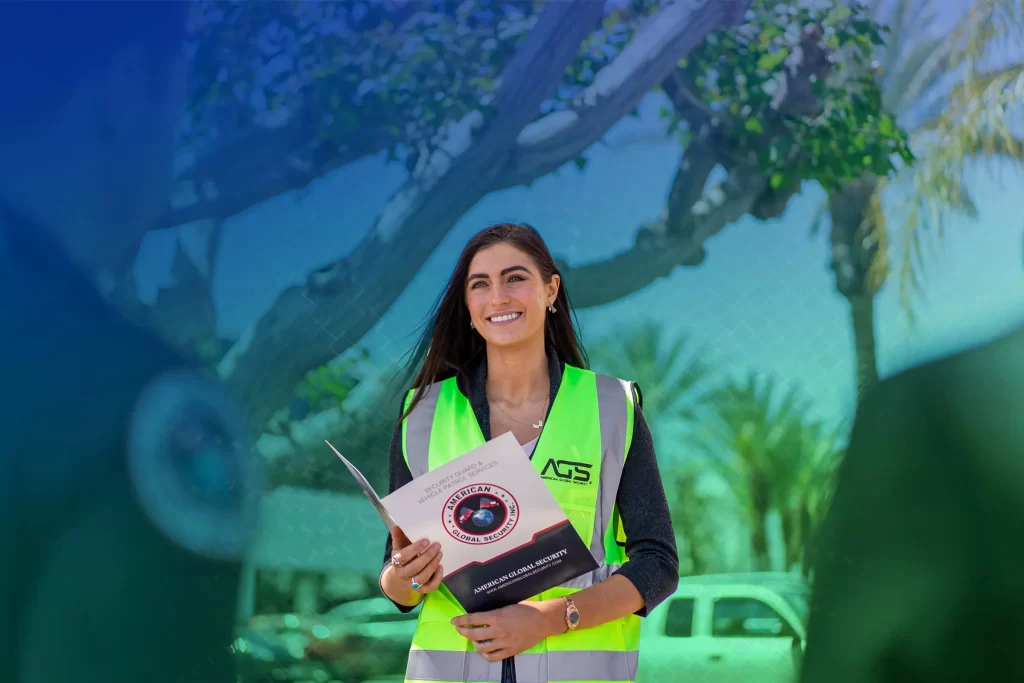 NO LONG TERM CONTRACT
Our security services are available on a "trial basis." No long term commitment is required!
24/7 SECURITY SERVICE
We use PatrolLIVE Service, which sends our security guard's LIVE location and performance immediately to you.
FULLY TRAINED SECURITY GUARDS
American Global Security guards have passed a rigorous screening process, background checks, and drug testing, and received complete training.
FULLY LICENSED, INSURED & BONDED
American Global Security is fully Insured & Bonded. We carry an insurance policy that pays up to $1.5 Million (3,000,000.00) per occurrence in which it includes property damage, bodily injury, etc.
Industries
AMERICAN GLOBAL SECURITY PROUDLY PROVIDES PROFESSIONAL SECURITY GUARD SERVICES BEVERLY HILLS TO VARIOUS INDUSTRIES.