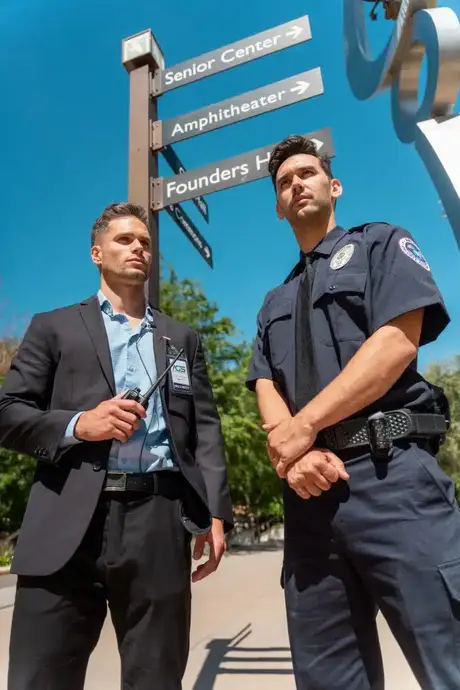 SECURITY SERVICES IN LOS ANGELES
The City of Los Angeles is the second largest city in terms of population in the United States, with a sprawling metropolitan area, many connected counties, and countless municipalities that are considered an extension of it. There are many private security firm security throughout Los Angeles, but American Global Security, stands out without a doubt, from the crowd because of our client base, advanced technology, and in-depth training programs. Following this, we offer unarmed guards, armed guards, Fire Watch, and feature a Patrol Division with a range of vehicle options to suit any job site or client needs.
We are committed to the community for several reasons, namely because AGS was founded here and our mission has always been to make it a safer place for property, assets, and people.
CLIENT BASE
AGS security firm works currently to provide security services to over 50 clients just within the city of Los Angeles, and that list of clients is always expanding. Throughout California we have over 100 active clients! Our reference list in terms of municipalities is also growing. Please contact one of sales consultants for more information on which municipalities we service! Our unarmed security guards are stationed at City Halls, critical infrastructure, and public amenity related locations where they provide foot and vehicle patrol, access control, and generally safeguard employees and members of the public.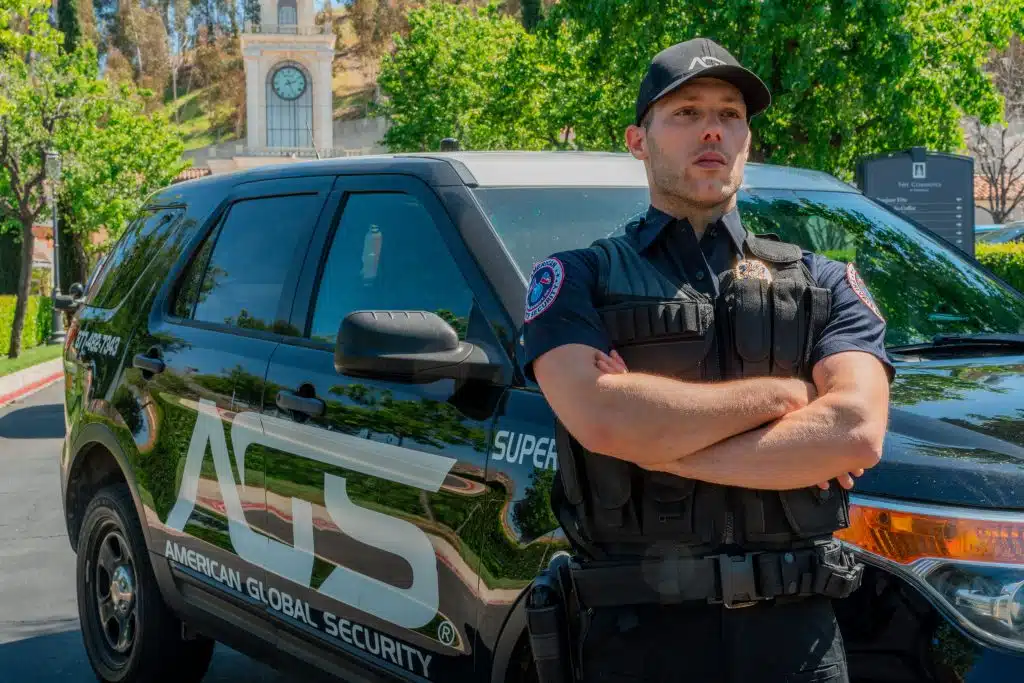 ADVANCED TECHNOLOGY
So, need our guards to monitor a camera bank? Done. Need remote monitoring capabilities at your jobsite? Our 24/7 Dispatch Center is on it. Need a guard who is knowledgeable in the use of a metal detector? In fact, we assign our guards to third-party or in-house training sessions which make them eligible for such responsibilities. Need daily reports that are instantly accessible? You can access our own daily and incident report system immediately and comes with helpful security data.
Everything from the supplemental tools we use like our reporting system and timesheet application, to the advanced hardware in our mobile surveillance platform is industry leading and cutting edge.
A CUT ABOVE THE REST!
In fact, our security guards go through a rigorous recruitment process. It has 7 steps, and is an effective way to weed out unqualified candidates, and assign the best employees to the appropriate jobs site where they can thrive. The buck stops somewhere, and with AGS it is with our unarmed and armed security guards. They have the tools at their disposal to secure any job site, but without the adequate training and supervisors some things can go wrong.
The supplemental training, we provide our personnel in the office and in the field give them the knowledge to earn more experience and success as security guards. Training is always on-going, and check ins from our Regional Field Supervisors will promote frequent refresher courses that our security personnel can rely on.
To conclude, if you chose to employ AGS, you will most likely meet one of our regional field supervisors! In this case, they will tour your property, confirm site protocols, and help implement our trusted transition plan to take over or establish security services at your job site.