The popularity of brick-and-mortar stores in America is on the rise, despite what some sources may tell you. Recent studies have shown that Gen-Z favors the physical storefront over online shopping in many circumstances. Mall security services are needed.
With this trend towards physical shopping in outdoor plazas and malls, and the increased consumer spending occurring post-pandemic, the time for increased security services throughout California is now.
YEARS OF EXPERIENCE IN MALL SECURITY SERVICES!
American Global Security, Inc. has worked with several outdoor plazas and a select few shopping malls to provide unarmed and armed security guard services and highly trained security officers in Southern California and Sacramento.
Many of these projects started as foot patrol, vehicle patrol, or fixed post guards working at constructions sites. But due to recent consumer trends, as well as a greater rate of crime and homeless incursions, well informed business owners and project planners are retaining our services as these construction sites turn into thriving business hubs.
WHAT CAN MALL SECURITY DO FOR YOU?
Mall security services can help in many ways that you might not expect. Mall security will help you find your lost item if they have been turned into the lost and found. They have access to a database of all reported missing items.
If a child becomes separated from his or her parent or guardian, security will assist in locating the missing adults and reunite them with their runaway. Part of this stems from the ability of a quality security guard to memorize and understand the layout of a mall or plaza; both in terms of entrances and exits, and storefronts.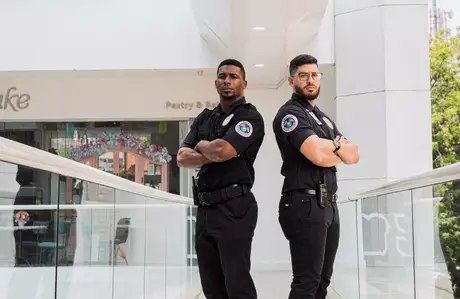 AGS IS READY TO PROTECT YOU!
Mall security also offers theft protection from shoplifters. Theft is a growing problem in malls and part of the security concerns, with smash and grab targeted events also on the rise throughout Los Angeles.
Many criminals think that they are invulnerable, but guards are able to make snap judgment calls and will know when it is safe to intervene in small scale events with low risk of escalation.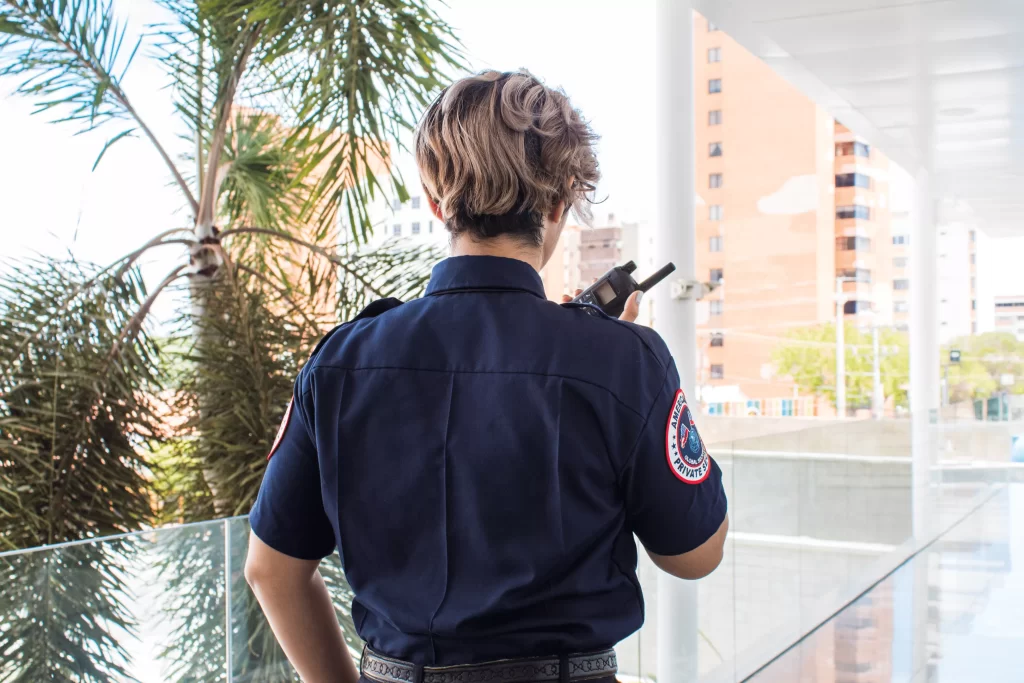 Additionally, mall security services act as a source of information dissemination to the public. Guards on foot patrol can provide directions, contact others in cases of emergency or in response to suspicious actions, and generally act in a small capacity as a friendly guide for others.
On a more serious note, armed security guards will protect others around them in an active shooter scenario, and also will guarantee a secure environment. Unarmed security guards can also direct others how to react during this type of event, which is part of the training they receive through American Global Security's Natural Disaster and Emergency Response Training.
WHAT CAN SECURITY AT YOUR OUTDOOR PLAZA DO FOR YOU?
Security services in an outdoor plaza or shopping centers will focus more on foot or vehicle patrol and addressing issues like vandalism, property damage, criminal activity, suspicious behavior, access control, homeless incursions, and security breaches in the parking lots.
The security protocols for this kind of location are more flexible than at a shopping mall, but any location which has a great deal of foot traffic, valuable storefronts, and public interaction is perfect for an unarmed AGS guard service or overnight vehicle patrol.