Shopping Centers in Southern California are often some of the busiest places in a city, and every city is filled with them! These areas often have individualized security services at each store front, but smart property managers know that comprehensive security around an entire shopping center can be much more effective.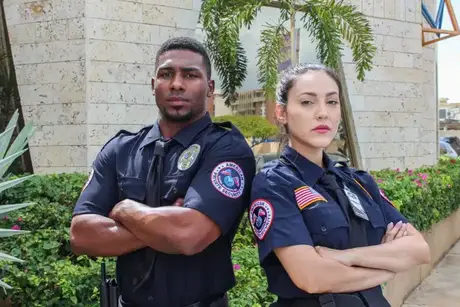 In this blog, we explore the actual reasons shopping centers need unarmed security and reveal how we show our clients our value through a cost-benefit analysis.
The primary reason to hire unarmed security guards at shopping centers is to prevent theft and crime. Security guards can deter potential thieves with their presence and can intercept people directly if they see them stealing.
Due to California law, shoplifting under a certain dollar amount does not carry the legal repercussions that many store owners would surely like. However, stores with more expensive assets, and valuable displays or products inside are still at risk. This is where AGS guards come in, keeping nefarious individuals from stealing at such locations.
Theft and Crime does not exist only within storefronts. Parking lots are safer because of the presence of our officers. People want to be able to go to and from locations freely and without worry, while also seeing that a guard is keeping their valuables safe and deterring from vehicle break ins.
WE TRAIN OUR GUARDS TO PROTECT THE SHOPPING CENTER!
Our guards receive special training to make them prepared for a combination of indoor and outdoor security protections services, which focus on access control and parking lot safety for shopping centers.
As a guard goes about their duties, they should be personable! Unarmed guards aren't there to just look tough, they can also answer customer questions, assist staff with basic tasks if they do not impede their duties for too long, and escort to vehicles in evening hours.
Having a guard with the right presence is important, and AGS determines guards as the right fit for such locations during our recruitment and interview process.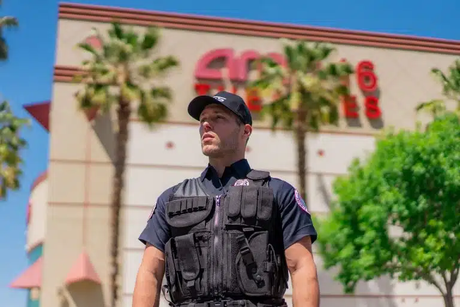 During an emergency, your American Global Security guard will be a direct line to the police and other local emergency services. Knowing basic first aid and the emergency procedures of an area, such as evacuation or earthquake response, they are key strategic individuals who can assist in the initial moments of a disaster.
CONCLUSION
In conclusion, AGS unarmed security is the ideal fit for your shopping center. All around California, schools and municipalities have realized the need for security and are hiring our services. Through proven cost-benefit analysis, we compare the cost of our services to average cost of vandalism and theft for various client locations, depending on circumstance. After 6 months of our security services, 9 out of 10 locations which were experiencing problems are paying less money to us than they would have been in fixing said problems. Our provided security, customer service, and increased longevity for the safety of their customers, employees and assets always satisfy our customers' needs.