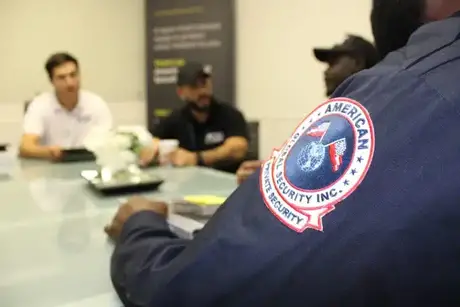 AMERICAN GLOBAL SECURITY, INC. HAS COMMUNITY OUTREACH TRAINING FOR SECURITY GUARDS!
Security guards protect people and property, but the most professional and well-liked security guards do so while being respectful and helpful. At AGS, we train our security officers to act as pillars of the community.
Our unarmed guards must be especially competent in this way, as their behavior and choices determine their own personal security. They more often than not have no weapons to fall back on. Rather than resort to violence, our security personnel are trained in situation de-escalation and non-violent conflict resolution.
The important AGS Community Outreach program doesn't just stop there; our guards also learn the finer points to information dissemination, and how to enforce rules and regulations without being rude or forceful. Over zealous and aggressive guards may have a role at some sites, but a majority of our security guards need to learn the more discreet and understanding approach to dealing with the public.
Here is a little tip for any aspiring security officer: the guards that we have worked with for years, as well as those who companies and cities ask to remain working on site, are those who know how to command respect rather than demand it.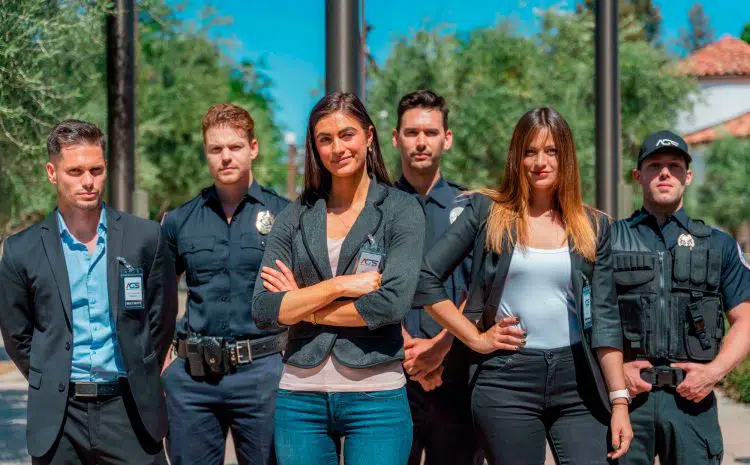 AMERICAN GLOBAL SECURITY GUARDS ARE EXPERTS IN DEALING WITH PEOPLE
Transients, crowds, attendees of indoor events, people wandering around a shopping area; what do these people all have in common? They are all human beings to be treated with respect, but also must be acknowledged as potential security threats.
When it comes to events in particular, these situations have the potential to become unruly and produce chaos. Therefore, We train American Global Security field personnel on how to take charge of this situation and to prepare for many possibilities.
Disorder in a crowd might lead to violence or vandalism. Unarmed security officers must control the crowd with care, and without resorting to violence themselves. Our training programs promote vigilance and encourage our personnel to draw from their own self-confidence to increase their presence in a crowd.
Ultimately, the greatest teacher is experience. So not only do we have qualified, and field experienced personnel leading these training sessions, we prefer to schedule rookie security officers working with events and crowds alongside more seasoned veterans.
Hire American Global Security, Inc. to learn what its like having security guards that prioritize the people interacting with your business or event, not just the property.