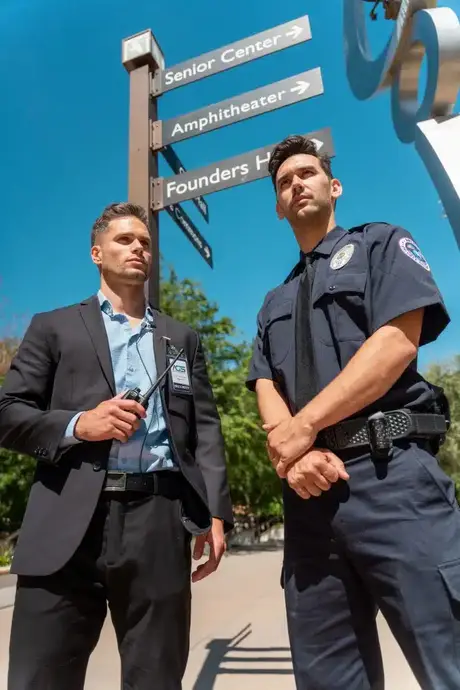 TIMES ARE TOUGH; THE FUTURE IS UNCERTAIN
Analysts are predicting many things in 2023 in terms of financial trends. Many of these predictions are negative, with crashes anticipated in the housing market, the stock market, and other industries. As the state of the economy worsens, poverty, homelessness, and crime usually spike.
All of these factors can make it a dangerous time to be a small business owner. You can worry about your finances and the future of your business. Let AGS worry about the safety or your property, assets, and personnel. Having one less thing to worry about should leave you the energy needed to navigate these unprecedented times.
AMERICAN GLOBAL SECURITY EQUALS EFFECTIVE AND RELIABLE PRIVATE SECURITY
American Global Security is a full-scope, industry leading security services company. AGS firm provides protection for residential, commercial, retail and government customers because we live and work in these communities; and therefore, have the incentive to protect them. Our core tenants of Vigilance, Helpfulness, and Accuntability guide our decisions and have led us to establish our security protocols.
Our team always aim to provide customized solutions for all our clients. Once a customized security plan is in place at your jobsite, you as the business owner can pursue your passions and meet your goals with focus and pride. Without the freedom of being safe, these goals are much harder to attain.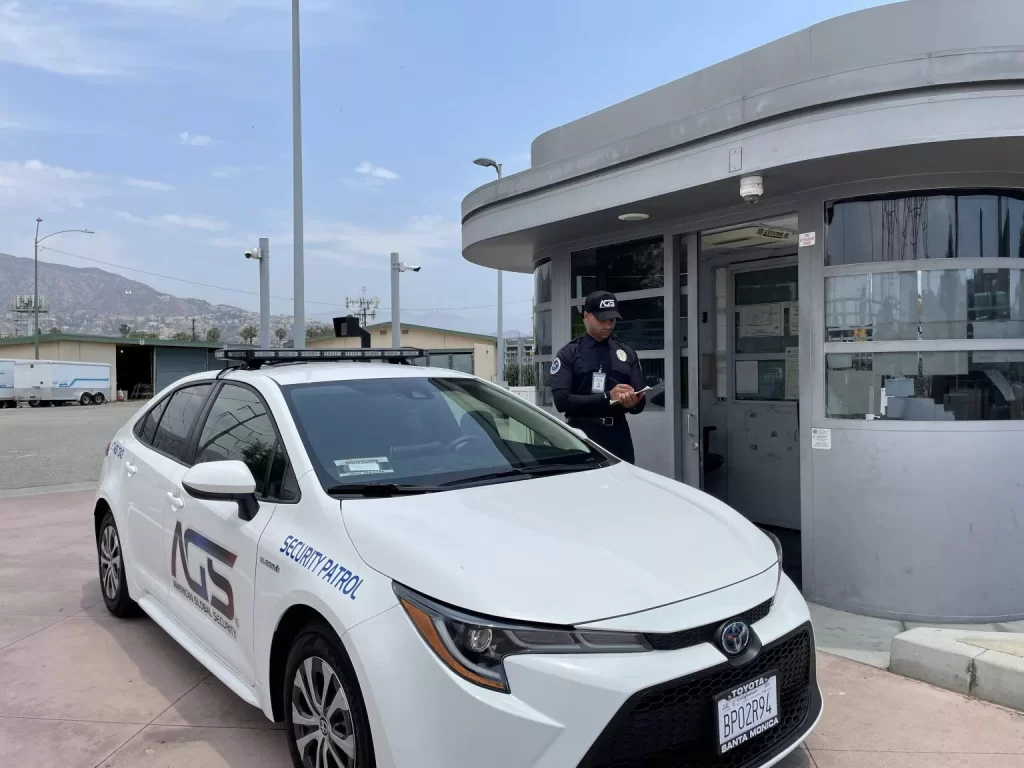 AGS ROVING PATROL EASES THE WORRIES OF ANY BUSINESS OWNER
We have many different services, including unarmed and armed standing guard, Fire Watch, and Roving Patrol. For the full list of all our services, see our "Services" page on our website. Because of this diverse approach to providing security services, AGS knows the importance of customizing a security plan.
This process begins with first listening to a client, hearing about the challenges they have been facing and learning what they want to get out of our service. You can do this over the phone with one of our qualified business development analysts, or in person through a job-site walk done by our highly capable Regional Field Supervisors.
Eventually a full site assessment takes place, which combines the expertise and recommendations of our trained staff with the expertise only a client can have of their given site. This combination is the beginning of our open source of communication and the start to a highly positive working relationship.
Our most affordable and easily configurable service is the roving vehicle patrol. A guard in a company branded AGS patrol vehicle is a strong visual deterrent for vandalism, theft, and arson. The various patrol tours which AGS is carrying out in Southern California allows us to randomize our activity and remain unpredictable. We believe in security that is accountable, so we record all of our patrol stops through our reporting software, and then our team presents this list of data to our clients.
In fact, AGS is committed to security; we are here to serve our client base and provide peace of mind to all of the individuals who interact with or depend on the properties we protect. This philosophy helps give your property the best, customized solutions that can be backed up with cost benefit analysis and provable positive results.