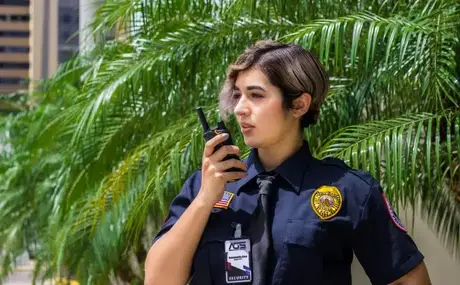 Security services are essential in this day and age.
For this reason, our firm suggests having extra security in addition to gates, locks and cameras. Electronic and perimeter security systems can only take you so far.
Theft is often performed in a way which circumvents these systems, unless they are extremely advanced and responsive.
Even then, cameras and alarms only make a location secure if there are individuals capable of responding to the threats they observe.
The experience business owner understands the value in being completely safe on all levels with a combination of all methods and a focus on physical presence.
Your business needs security, with assets and personnel, and your reputation towards customers on the line. Homeless incursions, break-ins or vandalism will cost you money.
Our firm has performed several cost-benefit analyses for corporations and municipalities and each time have proved the worth of our services in reducing costs incurred by the threats previously mentioned.
Once you have factored in your own security needs, it's time to contact a team capable of covering those needs. Its time to contact American Global Security.
TRUSTING THE REAL EXPERTS IN SECURITY SERVICES
Remember that a sense of security is sometimes difficult to achieve depending on location and circumstances.
When you invest in private security service don't hire just anyone, hire one of the most trusted firms in California, with a record of working with municipalities, retaining quality personnel, and achieving measurable results for all their clients.
Hire American Global Security.
Take our company's 20-plus years of experience as a guarantee that your property, assets, and personnel will be well protected.
We rely on high quality remote monitoring systems, advanced technology in reporting and scheduling, and a well-trained team of professional and committed officers who will control access, reduce crime, and handle a variety of difficult situations.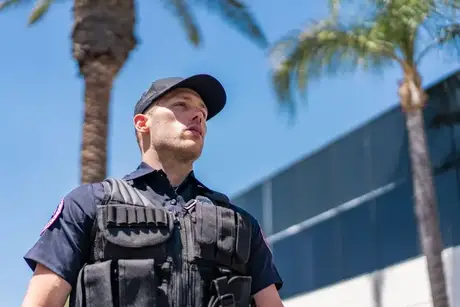 AMERICAN GLOBAL SECURITY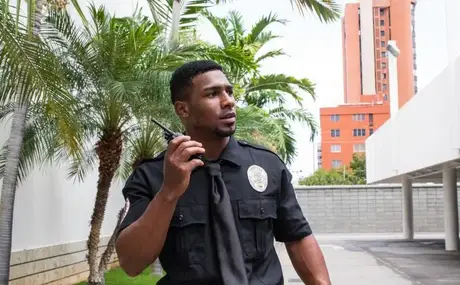 In addition, AGS has the expertise, the technology systems, the real time reports, the best security services, and a dedicated team available 24/7 that are all ready to protect you and your assets.
To conclude, we've been providing customized services to our clients for over 20 years. Our firm's primary goal is to reduce and prevent crime throughout California.
If you are a business owner in California, contact our team today for a free quote.